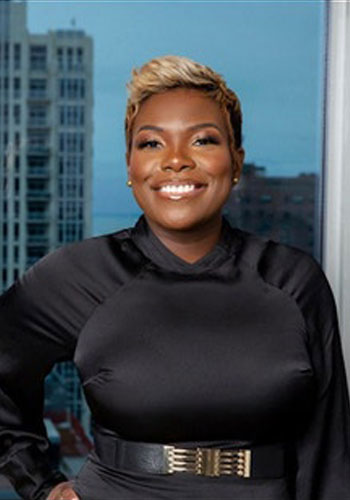 Meet Fosta Wilson, an extraordinary visionary and esteemed Real Estate Broker who is passionate about helping you achieve your real estate dreams. As the Principal Broker of Your Key Consultant Group Powered by Re-CHRG Inc., Fosta brings not only her extensive knowledge of the Southside of Chicago and South Suburbs, but also her unwavering commitment to making a positive impact in the lives of her clients.
What sets Fosta apart is her genuine empathy and deep understanding of the emotions involved in buying or selling a home. She knows that a home is more than just a property—it's a place where memories are made, families are raised, and dreams are realized. With Fosta by your side, you can rest assured that you have a compassionate advocate who truly cares about your needs and aspirations.
Fosta's track record speaks for itself. She has built a reputation for going above and beyond, consistently exceeding expectations with her exceptional follow-through and unparalleled customer service. She understands that each client is unique, and she takes the time to listen attentively, ensuring that she fully comprehends your specific goals and desires.
As the CEO of Your Key Consultant Group, Fosta specializes in working with buyers, sellers, and investors. She understands that this process can be overwhelming and strives to make it as smooth and stress-free as possible. With her patience, thorough market research, and meticulous attention to detail, Fosta empowers you to make informed decisions and achieve the best possible outcomes.
Fosta's leadership roles within the industry, including her position on the Board of Directors for the Dearborn Realtist Board and her affiliation with the National Association of Real Estate Brokers, demonstrate her commitment to staying at the forefront of industry advancements. She continuously expands her knowledge and skills to provide you with the highest level of expertise and guidance.